Let's try this again. A few things have changed that will let me have more computer time on a regular basis. Very happy about that as well as some other changes that have or getting ready to take place that will destress my life big time. Restoring some peace to this household. All I can say, it's been a crazy last 4 months..I can't even believe the summer is at an end. I had a lot of high hopes for this summer, but I guess there is always next. Have I mentioned that I REALLY dislike winter..yup can't stand it. I would be perfectly happy to live someplace that didn't experience a real winter, no cold, no snow, no ice...perfect.

Shop news..Things have picked up. I did get a few blankets and burp cloths listed I also listed a few other things that I had been sitting on. Who know baby food jars would be a huge seller, I've sold 64 so far with another 24 pre-ordered. I am waiting on a response from a lady in Singapore that is interested in a crocheted baby blanket as well as waiting on the final details and completion of an order for 50 cloths. All this with Christmas shopping just around the bend.

At home, I have been working on a few projects. I will post pictures of these as they are completed.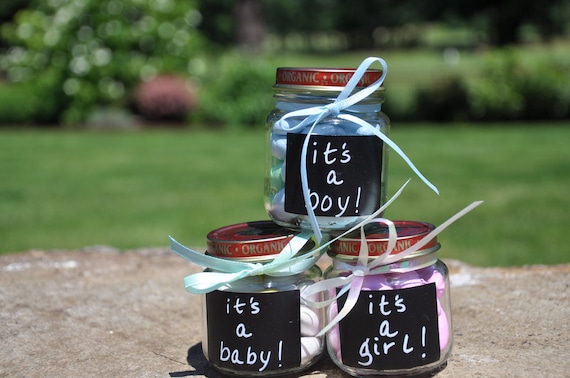 1. Spice jars...using of course...wait for it...baby food jars. I ordered small chalkboard labels (pictured to the left) from this etsy shop
http://www.etsy.com/shop/LetsTalkChalk
and have painted and modge podged the lids. I haven't add the spices yet (been dragging my feet on that one) but I really can't wait to have it all done.
2. A hair stuff/jewelry box for E...it's a 4 drawer chest that I am painting bright pink and each drawer will be a different color. I hope she will love it.
3. Getting rid of a lot of "convenience" type food and replace with homemade. I will go more into this in future posts. I will share my take of creating convenience mixes and such at home. I picked up an eBook from The Hillbilly Housewife
http://www.hillbillyhousewife.com/
that has tons of recipes for these items too. Next post I will share more on this in the next post.
I hope everyone has a great rest of the day. Right now I have a sink full of dishes to wash, some chicken enchiladas to make, and sheets to hang on the line. Hope to talk to you all soon.